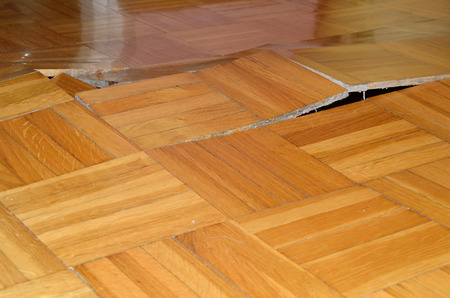 Is the flooring in your home or business in bad shape? You might think you need to run out and replace it. The flooring experts at Blue Ribbon Hardwood Floors can often bring your old floors back to life by simply making the necessary repairs.
Blue Ribbon Hardwood Floors specializes in repairing hardwood floors, and can make almost any flooring look new.  You can even have repairs and restoration done on flooring damaged by smoke or water during a fire or flood.
Equipped with over 25 years of flooring experience, Blue Ribbon Hardwood Floors can perform a variety of repair services on the floors in any residential or commercial property. Whether you need a small portion of a floor repaired or all the flooring in your home or business worked on, Blue Ribbon Hardwood Floors will set you up with the services you need to make your floors shine.
The flooring repair services available through Blue Ribbon Hardwood Floors include:
• Resanding hardwood floors that have seen better days
• Working on prefinished hardwood floors
• Maintaining new flooring to help avoid the need for repairs
• Restoring floors damaged by fire, smoke, and water
• Helping process insurance claims involving damaged flooring
There are many benefits you'll enjoy when you call Blue Ribbon Hardwood Floors to provide you with flooring repair services. For starters, you'll enhance the appearance of your home or business when you take the time to repair your flooring. You'll make it safer for your family or your employees. You'll steer clear of having to replace your flooring sooner than you should have to, which will save you a lot of time and money in the end.
Would you like to have the floors in your home or business repaired? Call Blue Ribbon Hardwood Floors at 509-483-9663 to schedule floor repairs in the greater Spokane, WA and greater Coeur d' Alene, ID areas.
Contact Us Today!