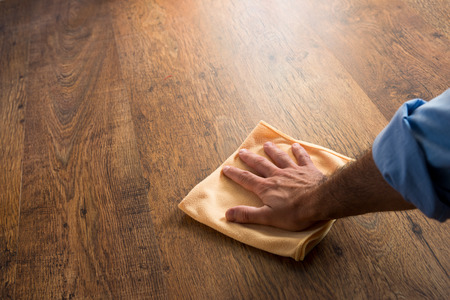 If the hardwood floors in your home or business don't shine like they used to, you might be under the impression you need to replace them sooner than later. You can breathe some much-needed life back into the flooring in a residential or commercial property in the greater Spokane, WA and greater Coeur d' Alene, ID areas simply by utilizing the flooring refurbishment services from Blue Ribbon Hardwood Floors.
Blue Ribbon Hardwood Floors is a family owned and operated business with more than 25 years of experience when it comes to refurbishing hardwood flooring. No matter how old your hardwood floors might be or how bad of shape they're in, Blue Ribbon Hardwood Floors can deliver the services you need to make them look like they were just installed. You won't believe your eyes when you see how great your flooring looks after Blue Ribbon Hardwood Floors is done refurbishing them.
Blue Ribbon Hardwood Floors can extend several hardwood flooring restoration services to you to improve the look of the floors in your home or business. These services include:
• Refurbishing old hardwood flooring
• Using dustless sanding to limit the amount of dust refurbishing services produce
• Custom staining and finishing of hardwood floors
Why replace hardwood floors before you really must? You'll make them last for a much longer time by refurbishing the wood floors in your home or business. You'll also avoid having to pay a fortune to rip out your old hardwood flooring and replace it with new floors. You can even bring up the value of your home or business by allowing Blue Ribbon Hardwood Floors to refurbish flooring.
Contact Blue Ribbon Hardwood Floors at 509-483-9663 to schedule flooring refurbishment services. Outside of working on traditional hardwood flooring, Blue Ribbon Hardwood Floors can also lend a hand with insurance claims.
Contact Us Today!